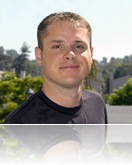 This month I called Doug Seven and Daniel Norwood to talk about the work Quest are doing to provide Oracle support inside Visual Studio team System 2010.  Doug Seven is a Senior Product Manager for Visual Studio Team System at Microsoft focused on technical advocacy of Team System as an ALM solution and Daniel Norwood is a Product Manager for Quest Software.
We talk about the work Quest is doing to enable Oracle support inside of Team System and the functionality that this makes available inside the IDE when you are doing database development.
Head over to the Radio TFS site to listen to the show, and don't forget to subscribe in iTunes or Zune.  You can visit the TeamFuze site for more information on the Quest product.
Have a good Easter – I'm off to eat chocolate.