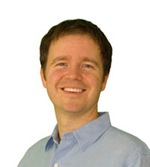 Earlier this month I spent a very pleasant evening at the beautiful home of Steven Borg and recorded the chat we had about adopting Team System in the real world for this months episode of Radio TFS.
Steven Borg is the founder of Northwest Cadence, a Gold Certified Microsoft Partner focused on Visual Studio Team System.  He was selected as a VSTS MVP in the first round back in 2005, and has been a Team System MVP even since. He's little 'a' agile, and big on understanding what makes successful development teams tick.  If you're coming out to TechEd, be sure to head out a day early for his pre-con covering 5 ways real companies have gotten the most out of Team System.  Visit his blog at http://blog.nwcadence.com to learn more!
Play Now: Adopting Team System with Steven Borg
Big thanks to Michael Ruminer for lending me his fancy Marantz audio recorder which made this show possible.